---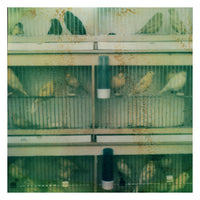 A cold, windy morning in Paris. My polaroid film nearly refuses to develop resulting in odd colors and patterns that I adore.
Photographed with my antique poloroid sx-70 camera. Photographs from this camera have a lovely soft texture, full of vintage charm.
All photographs are printed on premium quality, acid free, archival paper, for a photograph with sharp details, and stunning colors that will last a lifetime.